Invited Speakers

Assoc. Prof. Alan Jović
University of Zagreb, Croatia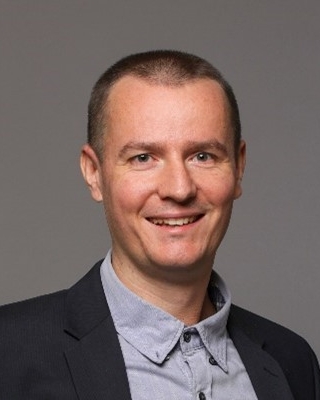 Alan Jović received his Ph.D. at the University of Zagreb, Faculty of Electrical Engineering and Computing, Croatia, in 2012, where he is currently associate professor of computer science.

He has authored more than 70 refereed articles in international publications, including more than 25 journal papers. He is Editor-in-Chief of the scientific journal "CIT. Journal of Computing and Information Technology". He is a conference chair of Artificial Intelligence Systems (AIS) conference, a years-long part of MIPRO ICT Convention. He was a reviewer for more than 150 journal and conference papers in the field of computer science and biomedical engineering, including the high-ranking journals such as IEEE Transactions on Neural Networks and Learning Systems, Expert Systems with Applications, and IEEE Journal of Biomedical and Health Informatics. He has more than 800 citations in Web of Science (h-index 14).

Dr. Jović received several national and international awards and acknowledgments for his scientific work. His research interests include data science, biomedical engineering, and software engineering, with focus in artificial intelligence methods application in biomedicine. He is a member of IEEE, EMBS, and MIPRO.

Speech Title: Exploring the Multi-Label Structured Sensitive Data Detection Problem
Abstract: Sensitive data involves information which, when discovered, could lead to harm or negative consequences. This data can include information such as social security numbers, passport numbers, driver's license numbers, etc. Sensitive data can be found in various formats, leading to different approaches for its detection. In unstructured text, its detection is linked to Named Entity Recognition and is based on Natural Language Processing (NLP). In structured data like that contained in database tables, detection of sensitive data has received less attention, despite its importance. In this invited talk, we will focus on the structured sensitive data detection problem, which involves automated classification of database table columns into one or several sensitive data categories (i.e., a multi-label classification problem). The problem will be approached from the perspective of NLP, in particular, the use of contextualized word embeddings for the table content. Several avenues of exploration along with the respective results will be presented.
Assoc. Prof. Kunxia Wang
Anhui Jianzhu University, China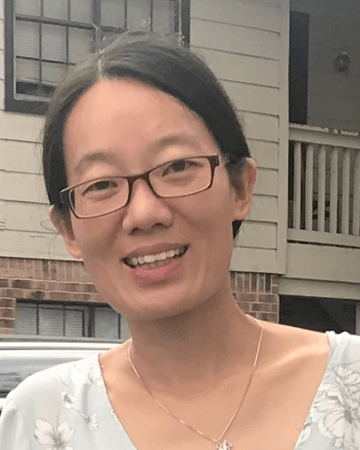 Kunxia Wang works in the School of Electronic and Information Engineering, Anhui Jianzhu University, Hefei, China. She is currently an associate professor. She received her Ph.D. in Computer Science from the School of Computer and Information, Hefei University of Technology in 2015. Her research interests are in affective computing and their applications. She has published widely in conferences and journals with more than 20 peer-reviewed publications. She was a reviewer for more than 20 journal and conference papers in the field of computer science such as IEEE Transactions on Affective Computing, IEEE Transactions on Multimedia, Multimedia Tools and Applications and Speech Communication. She is Senior member of China Computer Federation, member of Chinese Association for Artificial Intelligence and IEEE member.

Speech Title: Affective Computing: The Key Research Field Moving Towards Artificial Intelligence
Abstract: Affective computing is the study that can recognize, interpret, process, and simulate human affects. It is an interdisciplinary field spanning computer science, psychology, and cognitive science. Automated emotion analysis has practical significance in many fields including education, health care, transportation, entertainment, etc. However, how to realize the affect detection, generation and applications artificially. In this talk, we provide a comprehensive survey on affective computing, including facial expression recognition, speech emotion recognition and physiological emotion recognition. Further, we discuss the popular data resources and approaches that provide insights into these intrinsic problems. Finally, we explore the challenges and future opportunities faced by emotional computing to help researchers better keep up with the latest research directions.